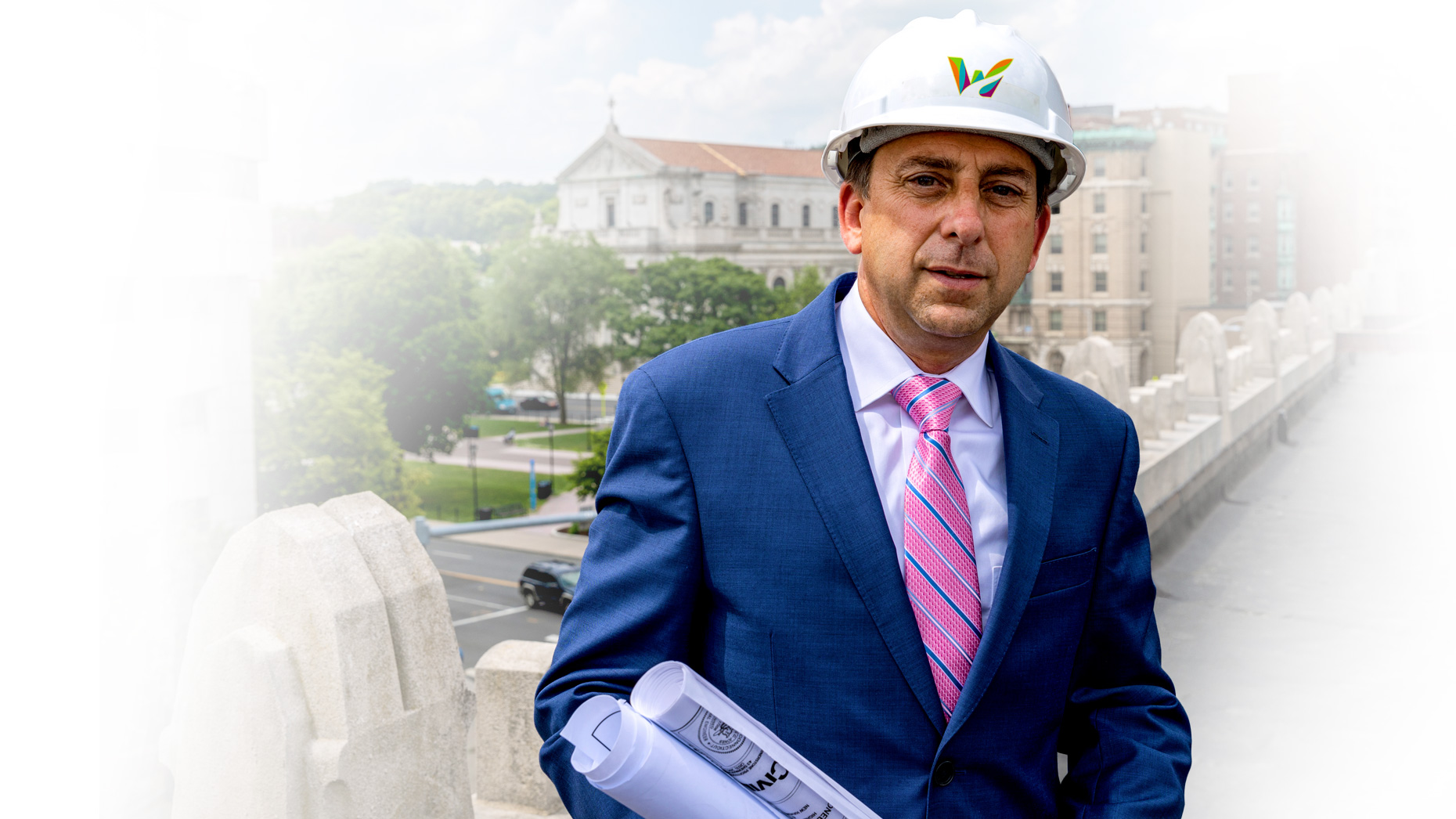 Vision &
Resilience:
Joe
Gramando
A musical kid who grew up on New York construction sites, JOE GRAMANDO has a soft spot for historic buildings, and a resiliency to see complex projects through – like the major renovations he led of Waterbury's Brown Building and Howland-Hughes Building. Now, one of the City's biggest property developers lays out his plans for even more transformation downtown, and explains why he's investing so heavily in Waterbury.
As you approach the gate, enter the lot, park, and stride towards the entrance of the Brown Building, a feeling is in the air. Through the main door, a left past the elevator, a few shuffles to the main office – and the sense is even more palpable.
It's like a voice in your head, saying, "Wow, this place is cool – modern, classic, professional, sophisticated, welcoming. Wait, am I in New York City?"
The man behind this inner reaction, the visionary who brought this building's history into its rejuvenated future, sits behind a modest office desk.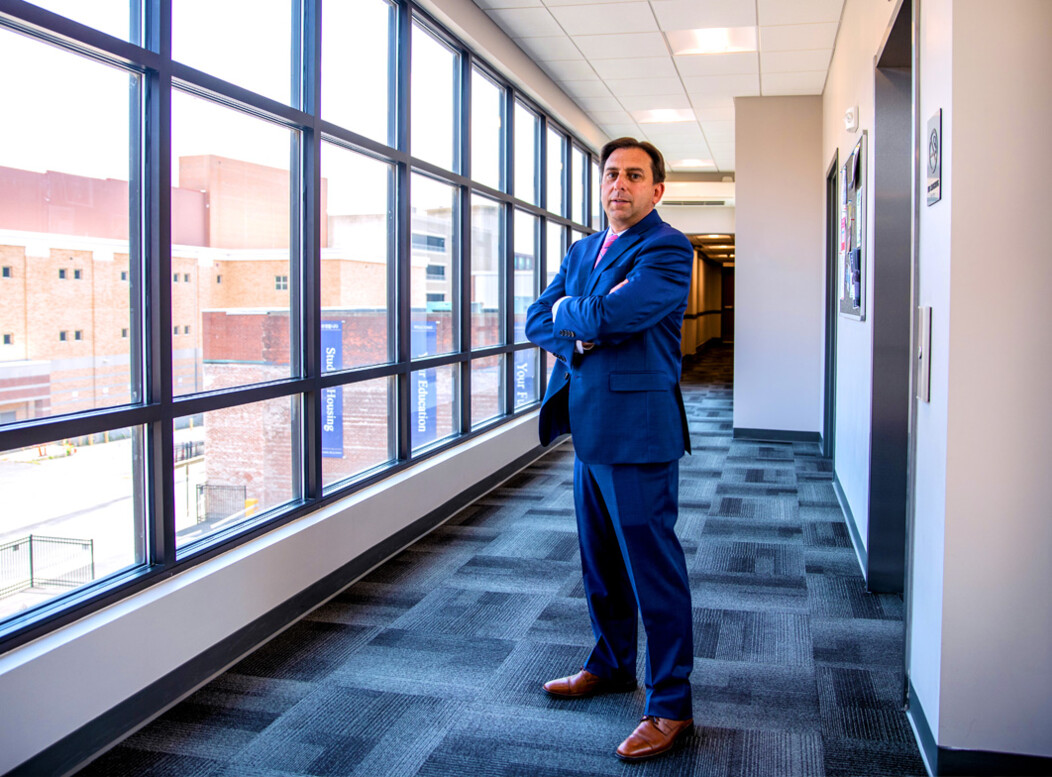 WORX
Joe Gramando is the Managing Partner of Green Hub Development, a commercial property development and management company that specializes in renovating and repurposing historic buildings.
As he stands up from his chair to offer greetings, Gramando's neatly-combed hair, snappy blue suit, pink striped tie and cherry wood shoes belie the scrappy Staten Island kid who grew up in the West Brighton projects.
Gramando comes from a big Italian family. His Sicilian grandparents, and his dad, would make pizzas all day Saturday – relatives coming in and out around the clock. "That was Saturday. Sunday," Joe says through a rye smile, "was church and visiting grave sites."
Seemingly, every family member was in construction. Joe's been on construction sites since he was 9 – working for his uncle of the same name. It gave him an immediate sense of work ethic, and determination.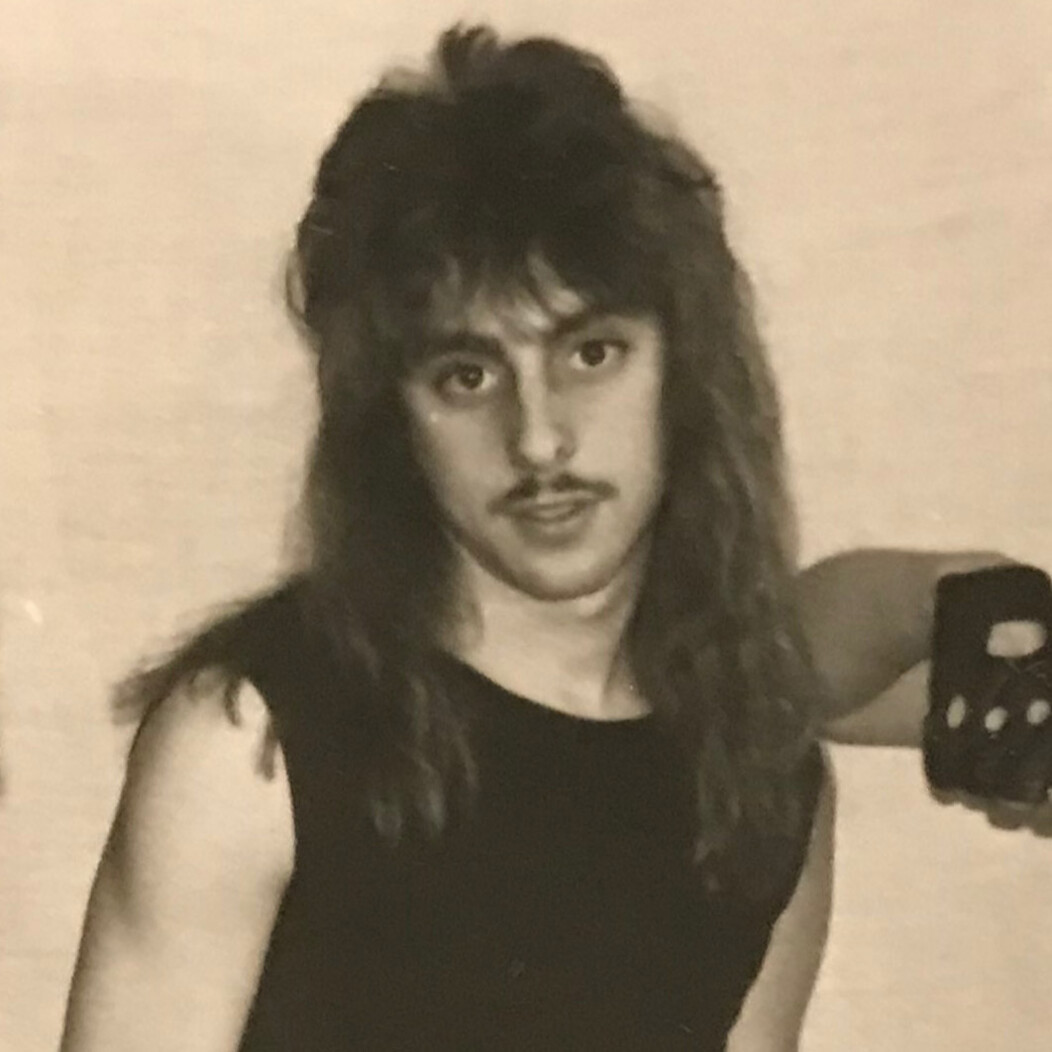 Gramando Family
Gramando as a young drummer.
"So where we lived in a modest house, [Uncle Joe] lived in a very big house, and he always had the Mercedes, so he was somebody I looked at like, 'Wow, if I work hard, I could have these things.'"
As luck would have it, the only family member not in construction was his grandfather – who upon his passing, left enough money for the family to move out of the projects when Joe was 13.
It was around the same time that the young Gramando started excelling behind the drum kit, and joined his first band. By 16 years old, he was playing bars in New York, while still working construction jobs.
---
In his family's mind, Joe was carving his construction career path – yet, he abruptly decided to move to Los Angeles and go to the Music Institute.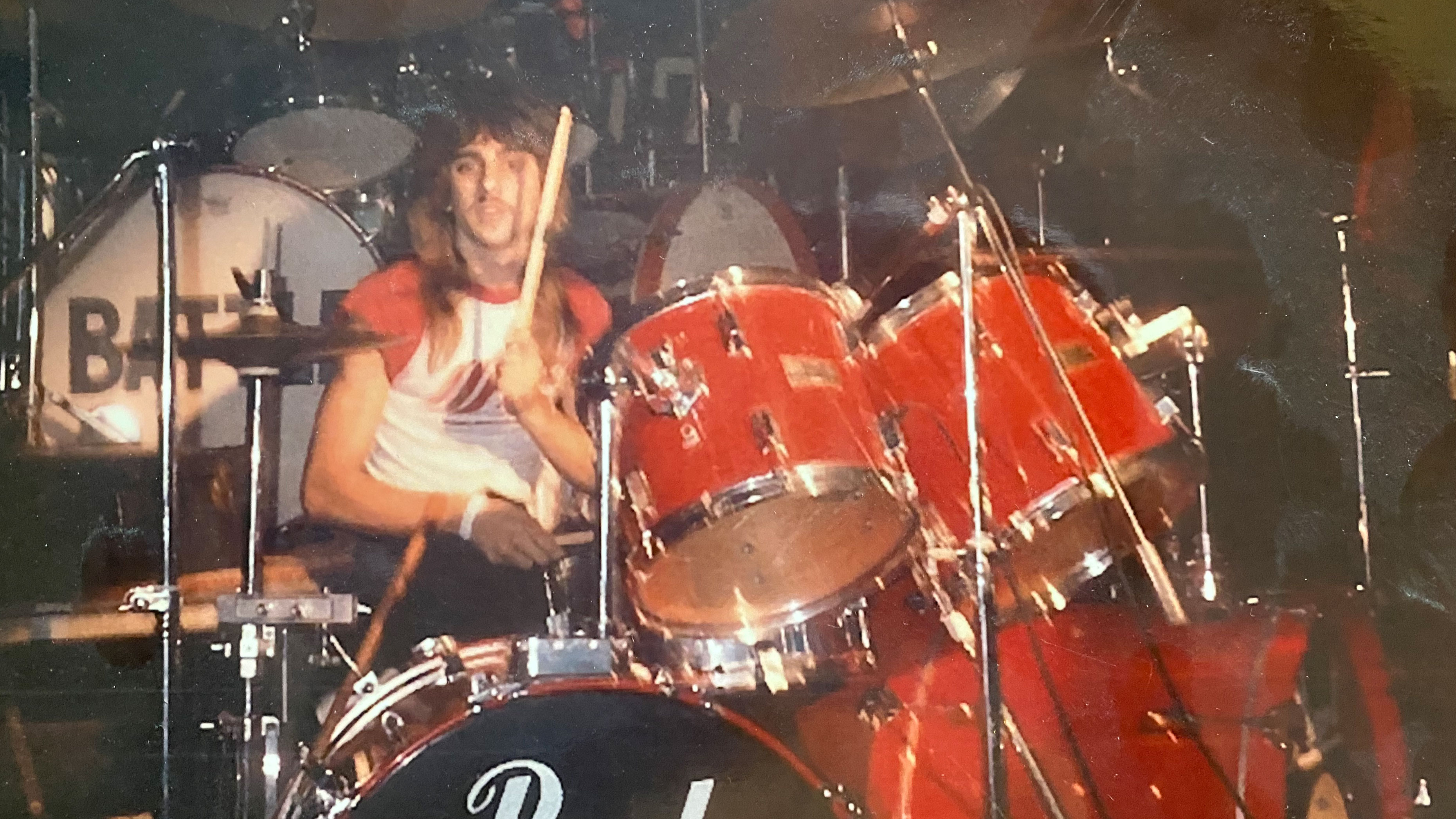 Gramando Family
"My parents thought I was crazy," smirks Gramando, adding, "I was a great drummer in Staten Island, but you get to L.A. and realize that you're number 145 out of 150 great drummers!"
Joe was looking to be a drummer in an orchestra pit, but ended up playing in various L.A. metal bands instead. He still loves the music, and still plays in a band – Hank Williams and Johnny Cash, all the way over to classic rock. A lefty who plays righty – like Ringo Starr – Gramando has not one, not two, not three, but four drum kits in the basement home studio where his current band records.
Beyond the musical prowess, he chuckles in saying that being lefty makes him more creative than other property developers. It's this subtle, polite defiance that makes Gramando so likable. He also takes great pride in his defiant sports fandom: A Mets fan in a family full of Yankees diehards, a Jets fan amongst all Giants lovers, and a New Jersey Devils fan (despite a close friendship with New York Ranger great, Mike Richter).
When the teenaged Gramando returned to New York from his music exploration on the West Coast, the construction business was slow. So he wedged himself back into the industry, as a maintenance mechanic in city housing on the lower East Side. Within six months, he went from mechanic to supervisor, overseeing the gutting and renovating of several buildings.
He still considers this one of his most memorable times.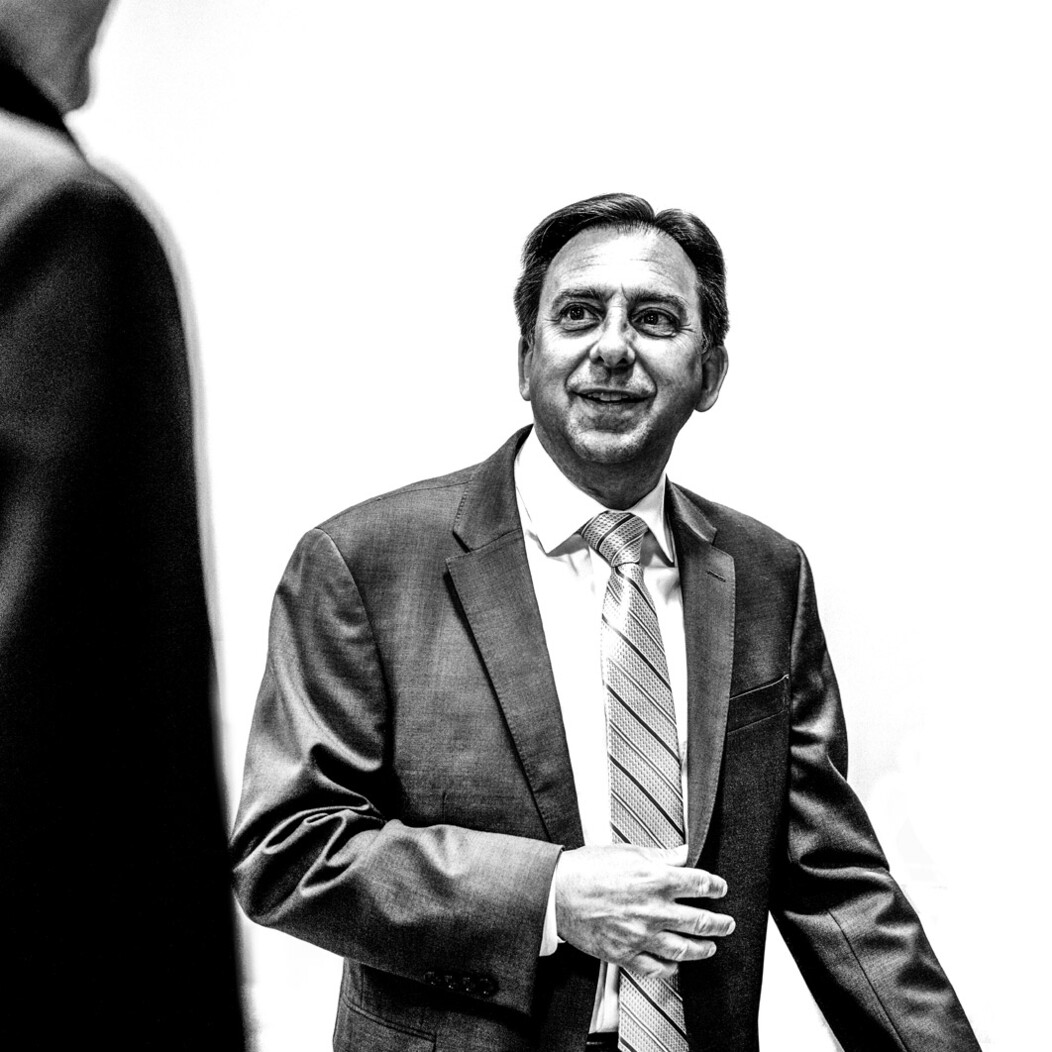 WORX
It was nice to help people who really needed housing. I grew up in the projects, and saw a lot of poverty. We were poor. And to be able to help others, I saw that to be something that I really enjoyed. From there I said, 'What else can I do with development?'
What Gramando did, over the next twenty plus years – while serving as the Director of Facilities for Kaiser Permanente, then the Carmel School District, and then the Chappaqua School District – was flip houses in Rockland and Westchester Counties, eventually joining forces with brother-in-law, Lou Forster, his partner in Green Hub Development.
So how did Green Hub get to Waterbury?
Turns out, an architect friend in Westchester asked if Gramando would "go for a ride" and check out a building that he was considering buying. When Joe saw block after block of beautiful facades, he was intrigued.
In Waterbury, Gramando – a self-admitted "sucker for old buildings" – had found the mother load.
Quickly, he began making trips to Waterbury on his own. "I started to learn a little more about the city, and what really drew me in was the amount of people who are in the city, who work in the city, who really care about it. And I started to say, 'Wow, this is a place that people really want to see development.'"
Concurrently, Green Hub had also been investigating possibilities in Manhattan, Yonkers, Baltimore and Mount Vernon, Virginia.
The ultimate turning point for Gramando came during a lunch with Waterbury Mayor Neil O'Leary, who struck an immediate chord.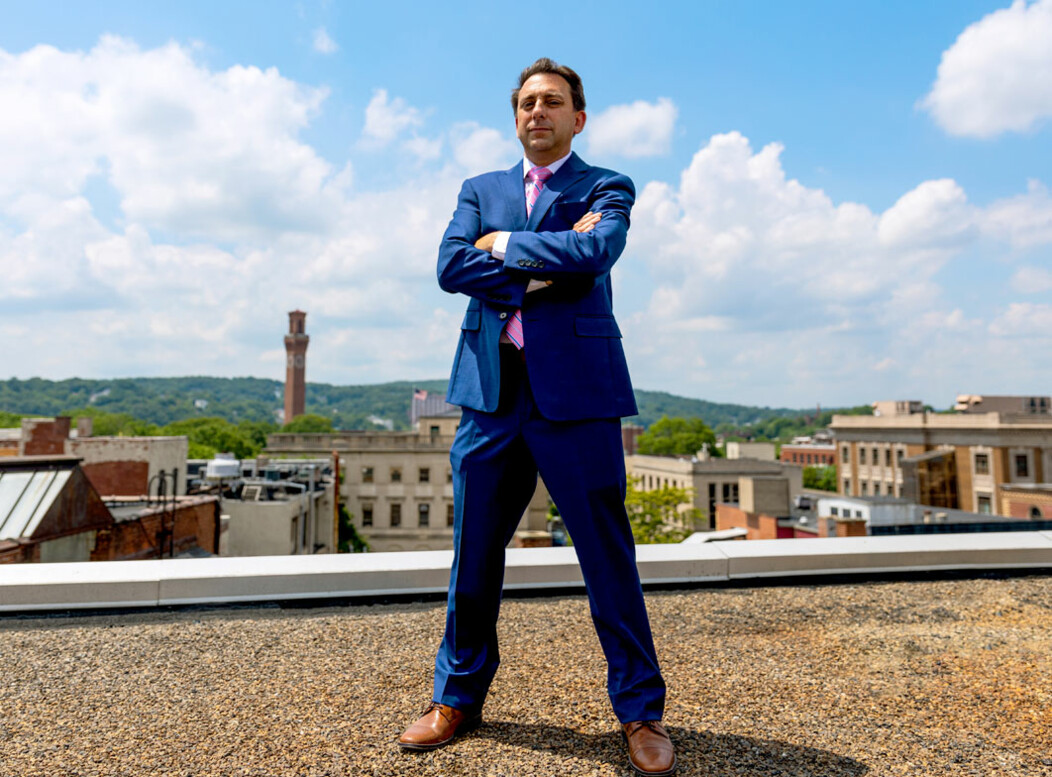 A lot of places we go and do business, the building department is a nightmare to work with. It could take me five years to get a building permit. It's just one hoop after another." O'Leary listened, leaned in, then told Gramando and Forster that 'Waterbury is different. We are open for business.'
Gramando smiles: "It was that moment. We got in the car from the restaurant and my business partner said, 'We're doing business here.'"
The first building Green Hub renovated in the City was the Brown Building – an art deco-style masterpiece constructed in 1930 at the corner of East Main and Brook Streets, the town center known as Exchange Place.
While the Brown Building once served as a doctor's office, retail store, barber shop and pizza joint, its newly-restored self serves as the home for University of Connecticut branch students. Gramando and his team took the time to go to the main UConn campus in Storrs, and painstakingly translate that experience into the living arrangements in Waterbury.
Across more than 63,000 square feet and two floors lies twenty-six spacious one- and two-bedroom suites, which can more-than-comfortably fit nearly 100 students, and which overlook the recently-renovated Waterbury Green – itself a historically-significant jewel.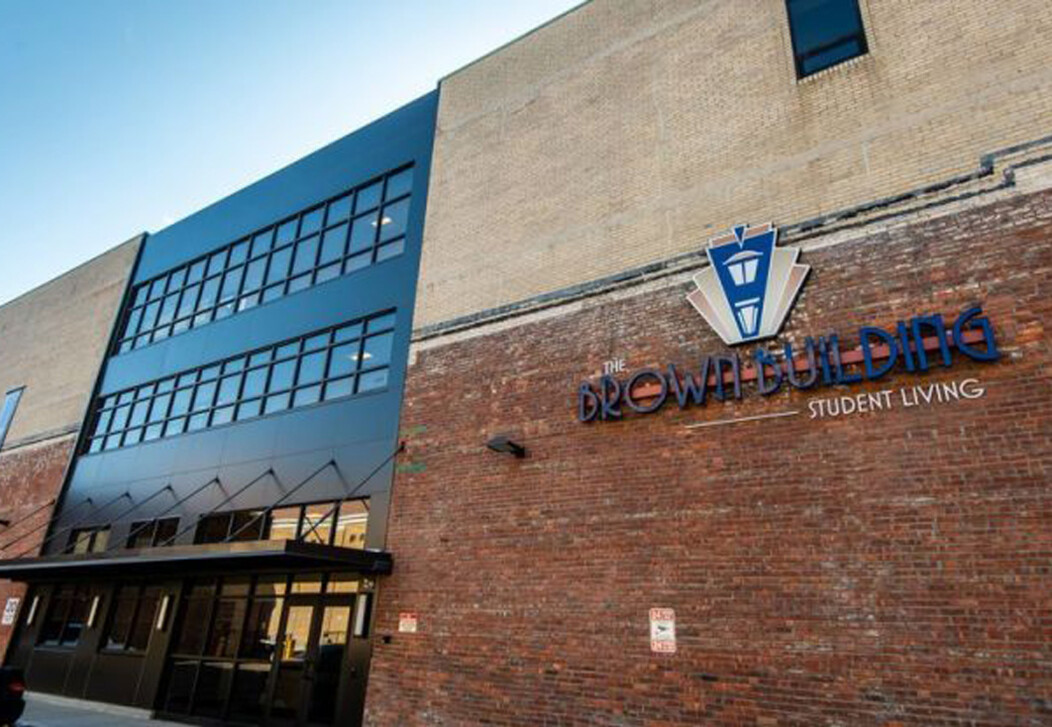 Green Hub Development
The Brown Building in Downtown Waterbury.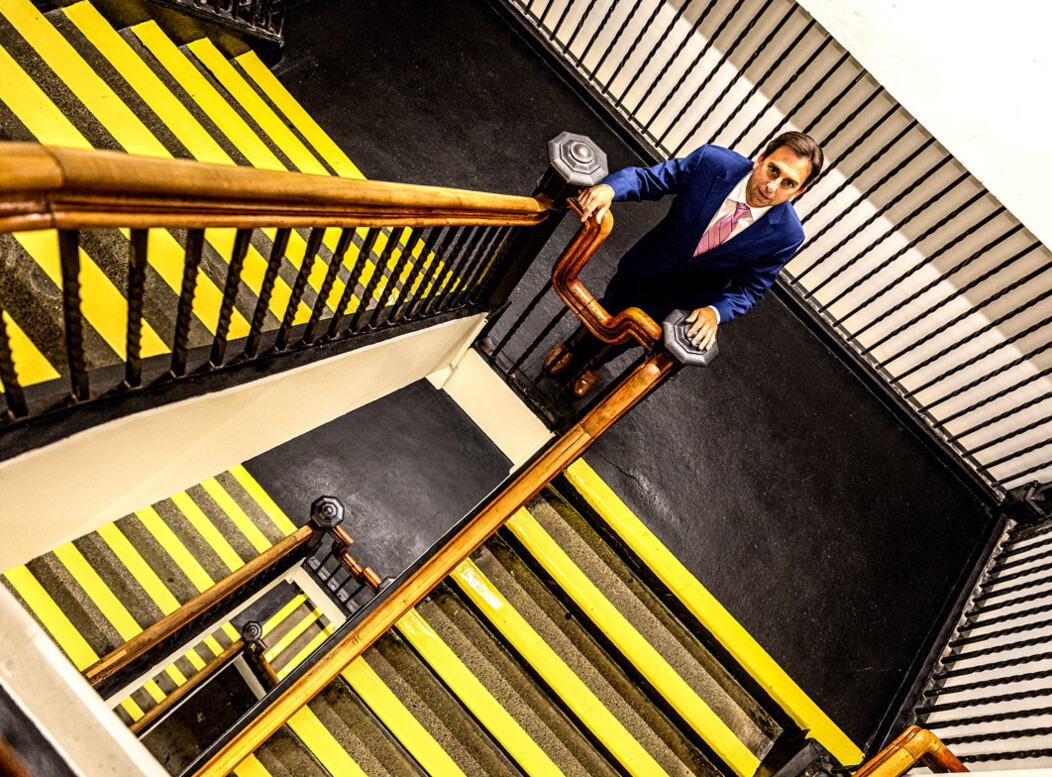 WORX
Gramando inside the Howland-Hughes Building stairwell.
While the Brown Building was the first property that Gramando redeveloped in Waterbury, it wasn't the first he looked at, or the one he intended to start with. That would be the Howland-Hughes Building.
From the first time he saw the Howland-Hughes in 2014, Joe just couldn't get the locally-famous, former department store out of his mind. He kept trying to figure out how it could become something major again.
Then he met Post University CEO John Hopkins.
In collaborating with Hopkins, and Waterbury's economic development team, all of the property components started to come into focus. But, Gramando level sets, "You've got state involvement. You've got city involvement. You've got Post University. You've got Green Hub. The deal was up and down so many times."
WORX
Gramando looking up through the fifth floor ceiling of the Howland-Hughes Building.
---
After months of collaboration, and despite everyone's best efforts, it's now Christmas Day 2016 – and by all accounts, save Gramando's, the Howland-Hughes deal looks dead.
"I was in the Dominican Republic with my family, and I'm still taking phone calls with my business partners," recalls Gramando. "And my wife's like, 'Oh, I can't believe you're still working on that. You know, it's Christmas.' And I was like, 'It's going to happen.' And John Hopkins believed the same thing."
In April 2018, a deal for Howland-Hughes was done. By December 2019, four floors and 110,000 square feet had been renovated. It is now home to the Post University Online Education Hub – including more than 400 employees who have provided immediate support to downtown merchants.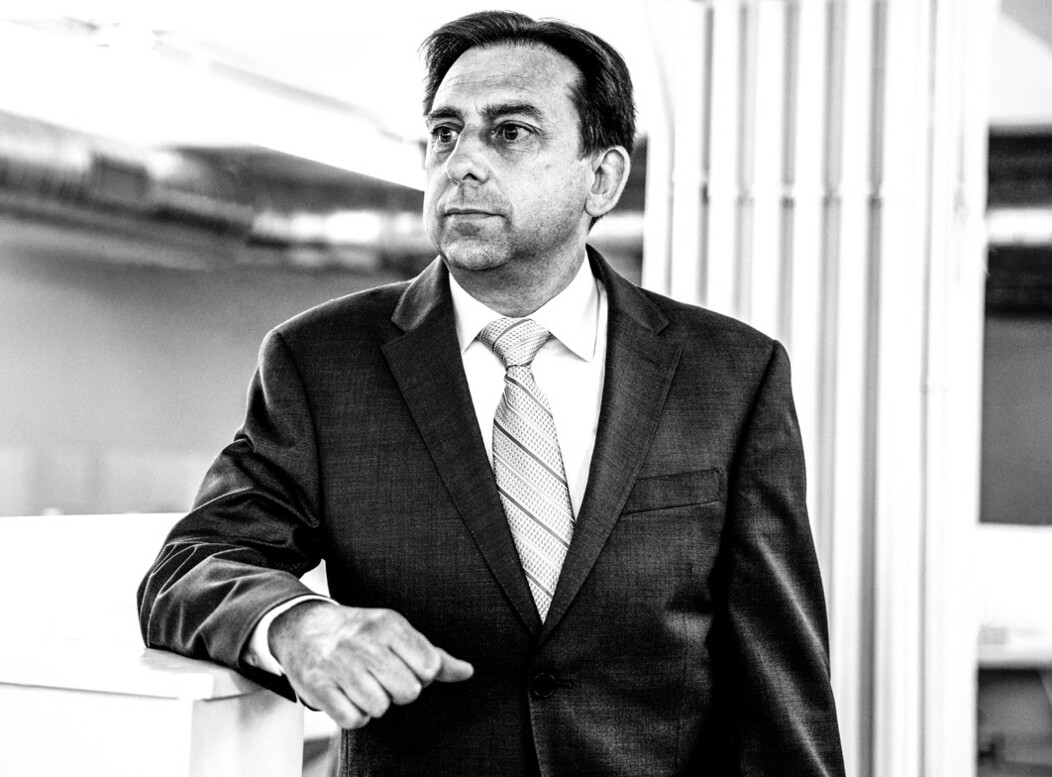 WORX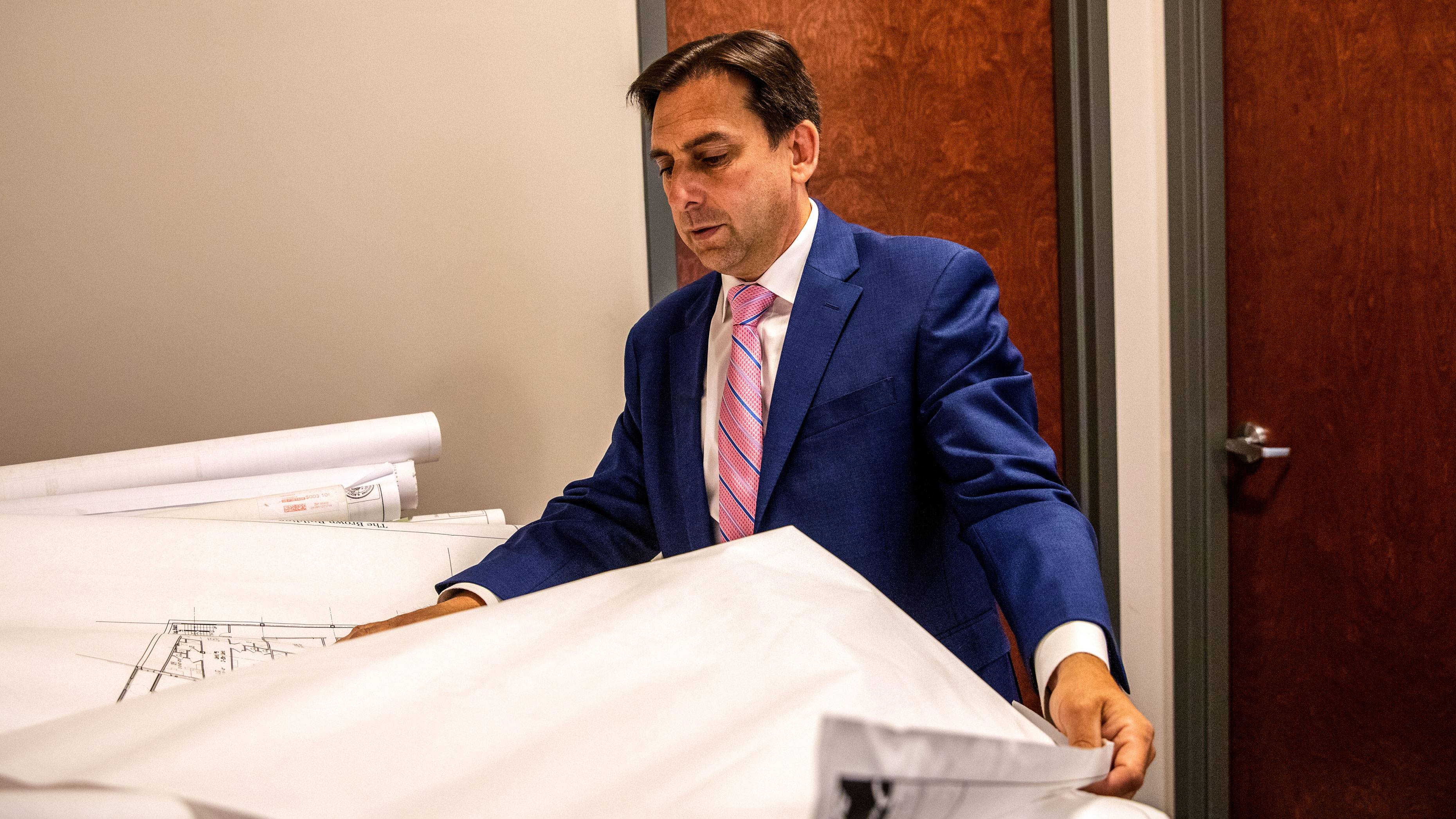 WORX
The Brown Building and Howland-Hughes Building are just the start of Gramando's vision. Green Hub has recently earned the right to develop the former Odd Fellows Hall on North Main Street, a short walk from the Brown Building.
He sees many more buildings in the same area which could become part of an expansive plan that he has coined the "University District.'
"We developed a plan showing buildings that could be for university use, for more student housing and for more residential housing. All of that will tie in more people working down here. There's more residential housing needed. Both hospitals that I've met with have said, 'You know, we have all these employees, and the age that they are, they want to live downtown. They don't want to commute far. And we need to develop that as well."
Gramando feels that others – from individual people to property developers – need to see Waterbury for what it is now, and for what it is becoming.
It's how do we sell it to more people, to come and open up? How do we get people to not see the old Waterbury? You know, the articles from 20 years ago, right? How do they see this Waterbury? That's what we need to do.
And, specifically for his peers in commercial property development, Gramando offers this about Waterbury:
"It's very attractive. Prices are good. The City is willing to work with developers, which is enormous. You could go into the Building Department, and they're friendly. They give you advice on how things go. Zoning will meet with you. It's very friendly. For a developer, you want a city that's going to want you to be there, not fight you on your development."
"What else can I say? The city is a place that is ready. It's ready."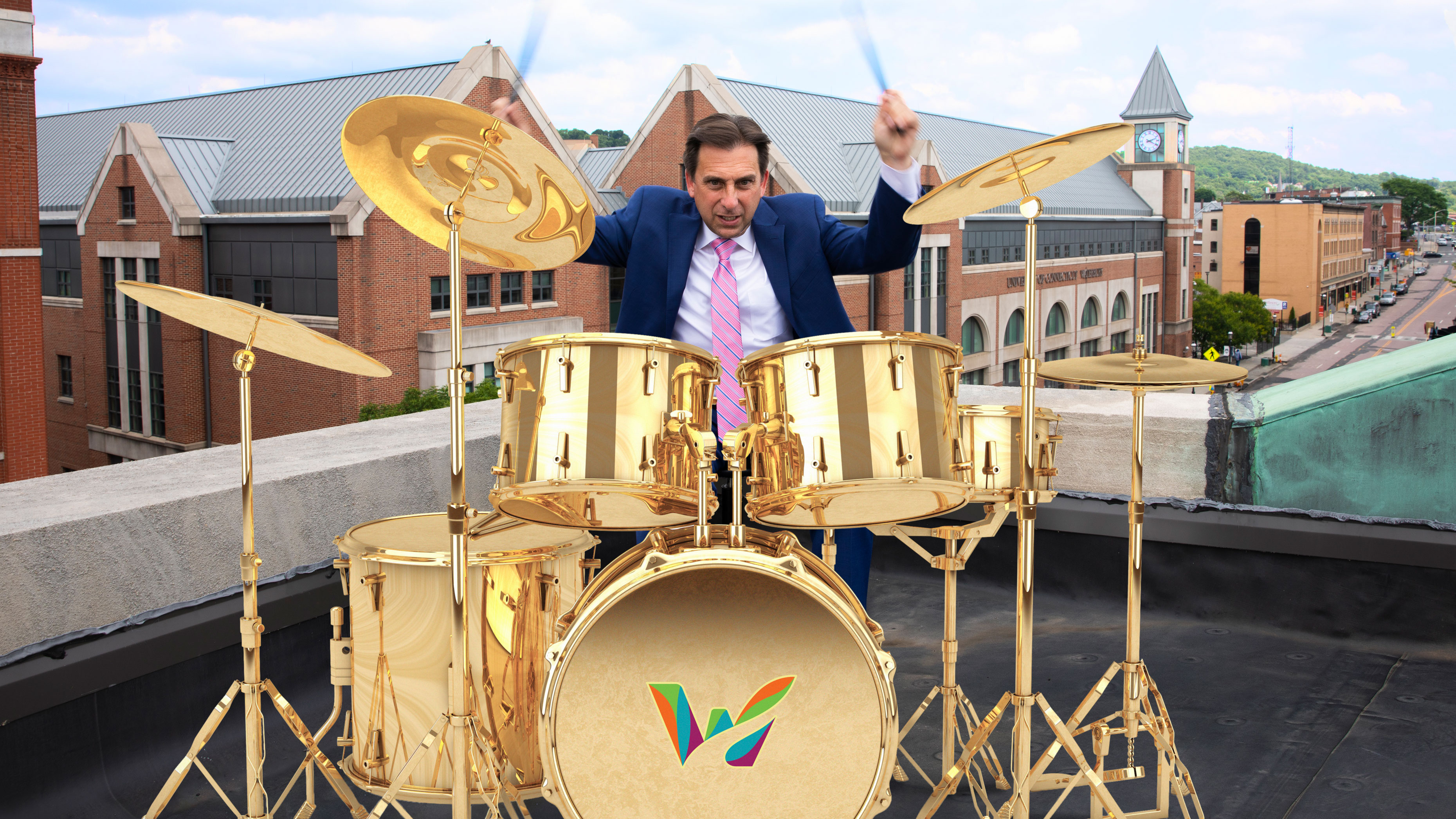 WORX