Excerpt from Zillow Research Article
Increased opportunities to work remotely are pushing more Americans to rethink how and where they want to live. But even if there's less of a need to live as close to urban job centers, traditional urban amenities — think restaurants, nightlife, museums and sports venues — remain a big draw and demand for city living remains high. As a result, many buyers may seek places that balance the space and affordability of the suburbs, while still maintaining that big-city feel.
A new "Cityness Index" created by Zillow and Yelp Inc. helps identify the U.S. suburbs that best strike that balance. Key metrics include housing affordability compared to the nearest big cities and to the country at large, housing availability, the mix and diversity of businesses — including restaurants, nightlife and the arts — and consumer reviews and check-ins.
Zillow and Yelp's top 10 affordable suburbs with a city feel
Waterbury is one of only 3 suburban cities in the entire Northeast portion of the country to be named in the Top 10 – signifying that Waterbury is an ideal spot for city dwellers who want high quality living in a quintessential New England area.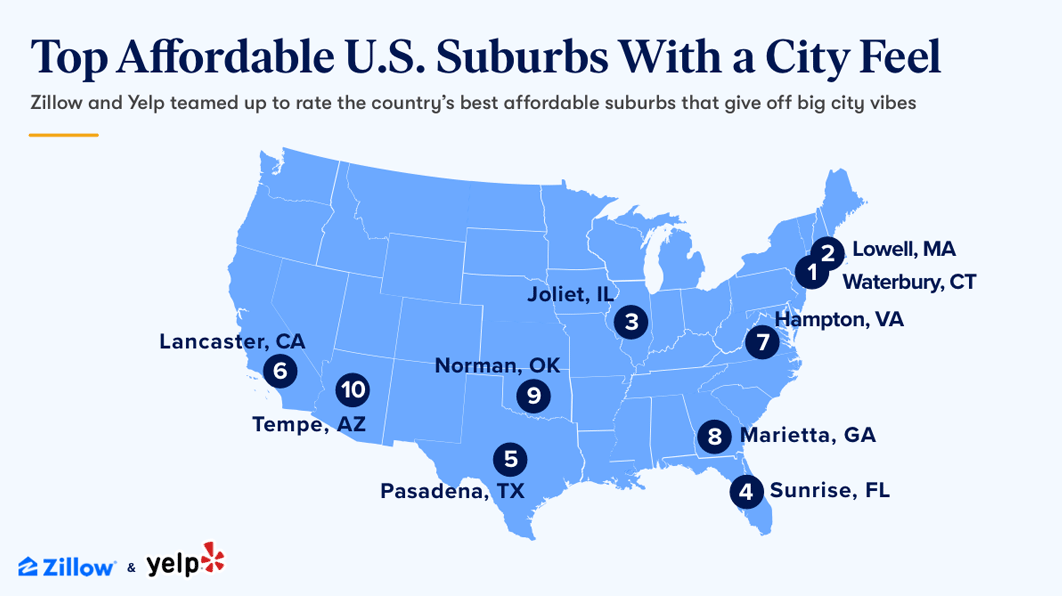 Zillow Research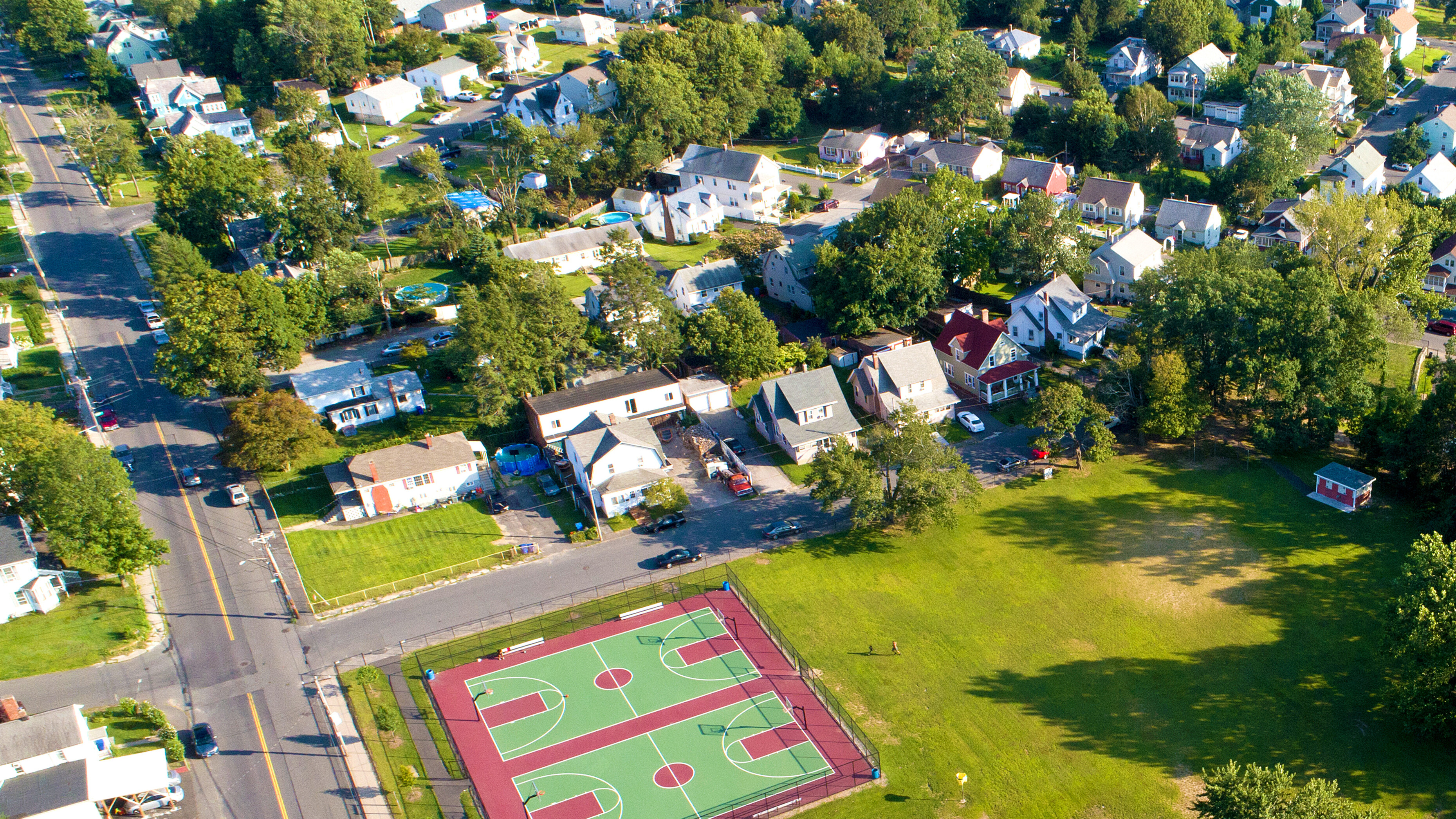 This is Waterbury

– where everyone belongs,
and where you're welcome to join in.