Proximity to Northeast U.S. Markets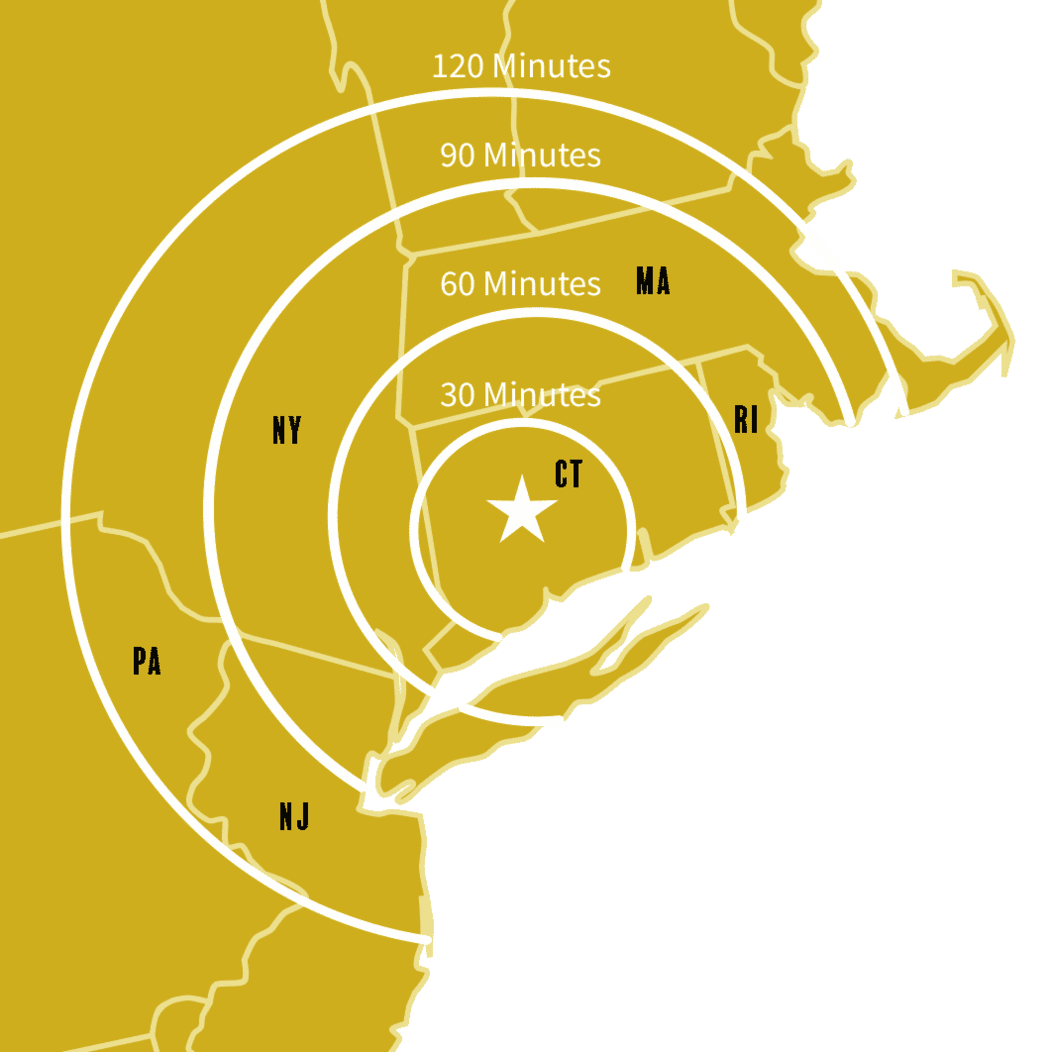 Via car or truck, Waterbury is within 120 minutes of major distribution markets throughout the Northeast – including Connecticut, Massachusetts, New Hampshire, New Jersey, New York, Pennsylvania and Vermont.
The City is 21 miles north of New Haven, 29 miles southwest of Hartford, and 24 miles east of Danbury. To the east of Waterbury, I-84 provides direct access to Hartford and joins the Massachusetts Turnpike for travel to Boston and northern New England. Heading west, I-84 passes through Danbury and crosses the states of New York and Pennsylvania, with connections to the New York Thruway and Interstate 80. Route 8 south meets the Connecticut Turnpike (I-95) in Bridgeport, making all of southern Connecticut and Fairfield County easily accessible. To the north, Route 8 ultimately leads through Torrington to the Massachusetts Turnpike.
Watch Now


Why King Industries chose Waterbury for their world headquarters
New Business Construction in Waterbury
Because of its central location, Waterbury has seen a boom of new construction along the recently-renovated I-84 corridor. New businesses include Pepe's Pizza, Texas Roadhouse, Restaurant Depot, CarMax and Hoffman BMW.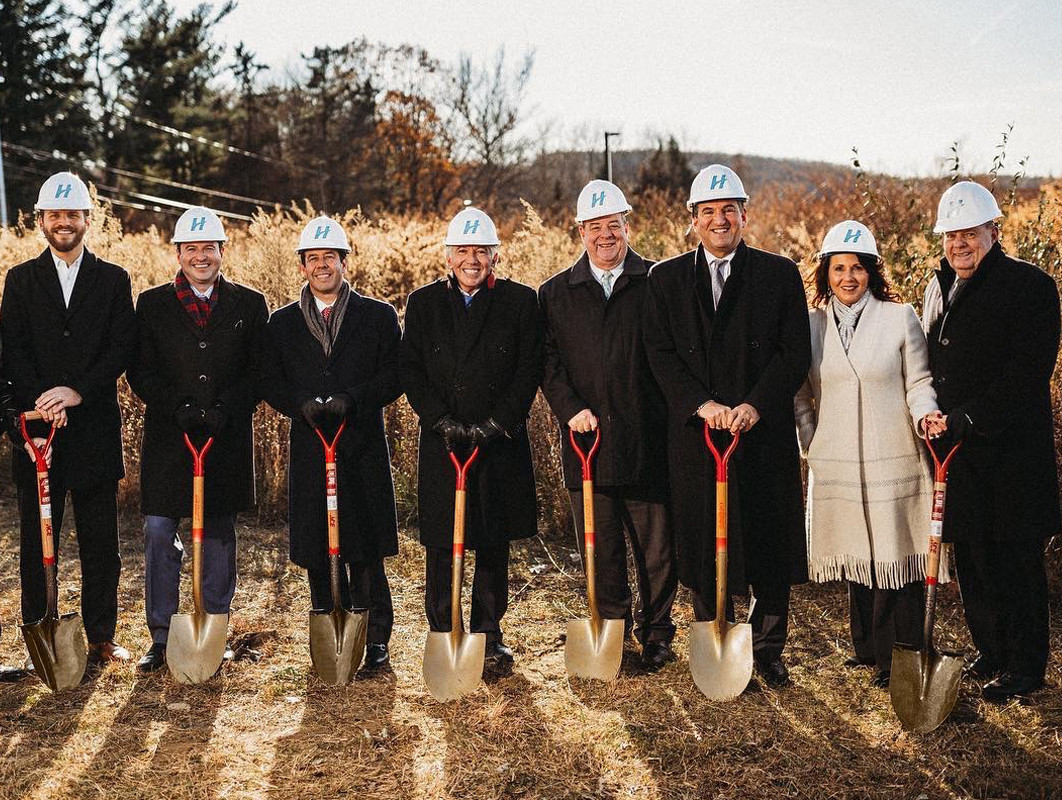 City of Waterbury
Hoffman Auto Group breaking ground on its new BMW dealership in late 2019, with Waterbury Mayor Neil O'Leary (fourth from right).
---
Waterbury Mixmaster Improvements
Two major expressways – Interstate 84 and Connecticut Route 8 – converge into an overlapping structure in Waterbury called "the Mixmaster." A comprehensive rehabilitation of these arteries has increased the flow of traffic, and opened up possibilities for citizens and businesses alike.
Water Ports & Airports Near Waterbury
Waterbury is situated within 30 miles of a major deep water port operated in Bridgeport. The Tweed-New Haven Airport has non-stop commuter flights to more than 30 domestic destinations – and Bradley International Airport, New England's second largest airport, is located 45 miles northeast of Waterbury.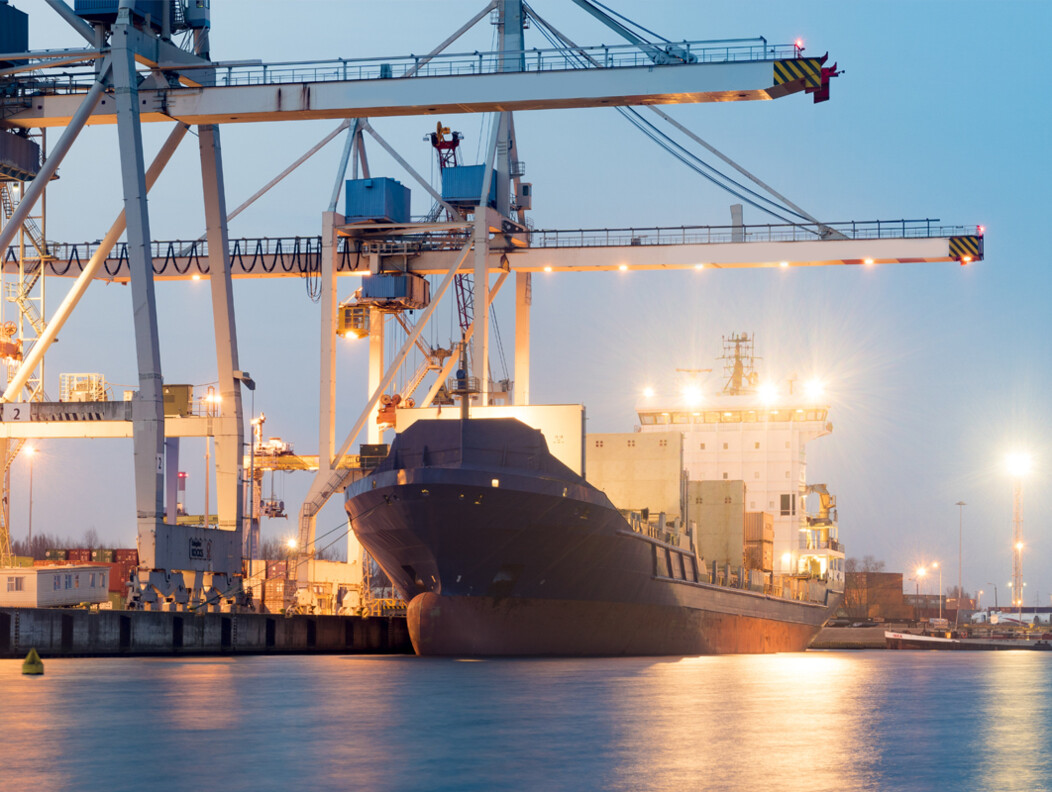 Adobe Stock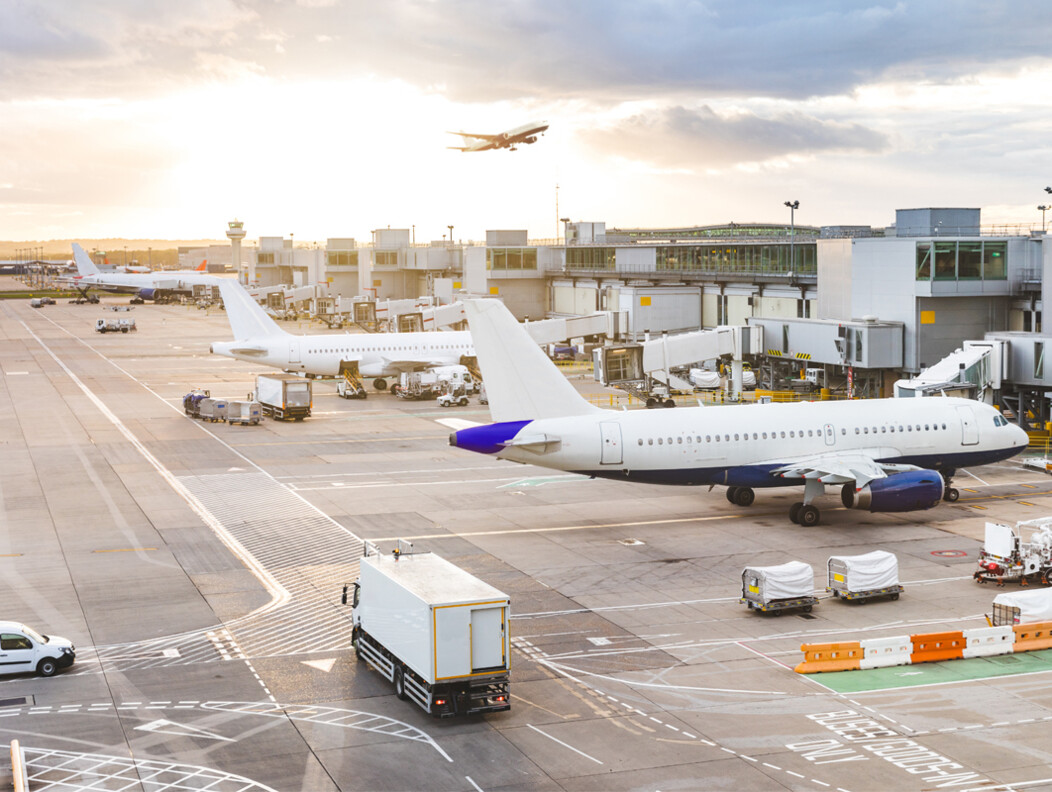 Adobe Stock
This is Waterbury

– where everyone belongs,
and where you're welcome to join in.