Waterbury NEXT
In 2014, the State of Connecticut awarded a multi-million dollar grant to the City of Waterbury for furthering its Waterbury NEXT strategy. The plan consists of six comprehensive initiatives to further revitalize Downtown through public/private partnerships – including mass transit improvements, building renovations, apartment creation and infrastructure modernizations.
Several of the initiatives have already led to successful economic development projects.
---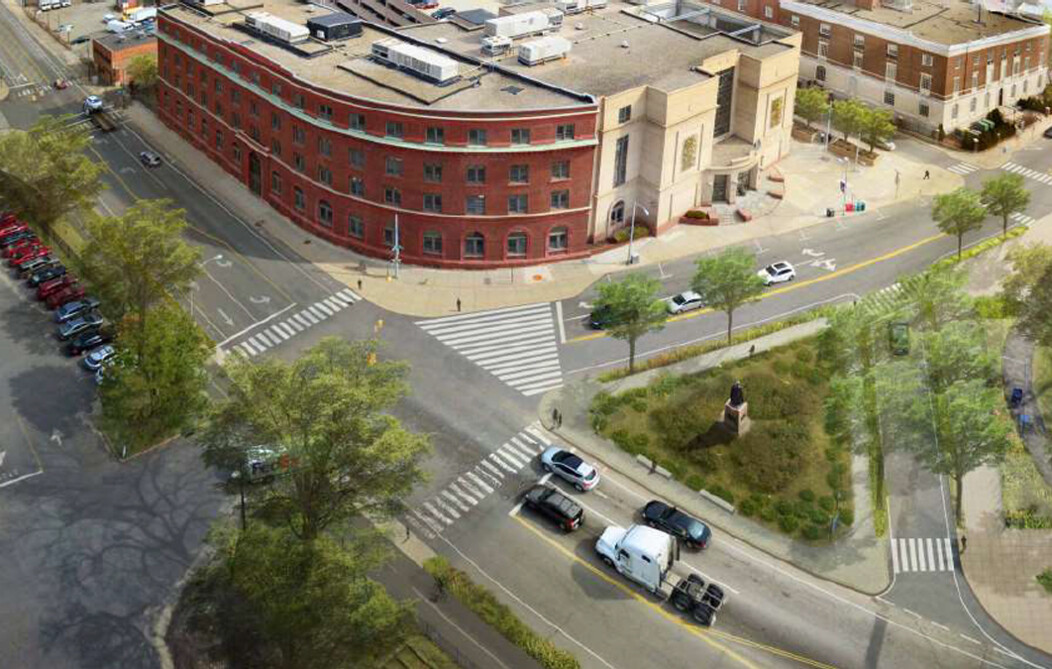 City of Waterbury
Howland-Hughes Building
The largest commercial building in Downtown Waterbury was reimagined by Post University as its new Online Education Hub. The five-story structure that was once the famous Howland-Hughes Department Store has brought 500 University Associates downtown. The massive lobby of the Howland-Hughes is a great community gathering space – holding events like local artist exhibitions and holiday extravaganzas.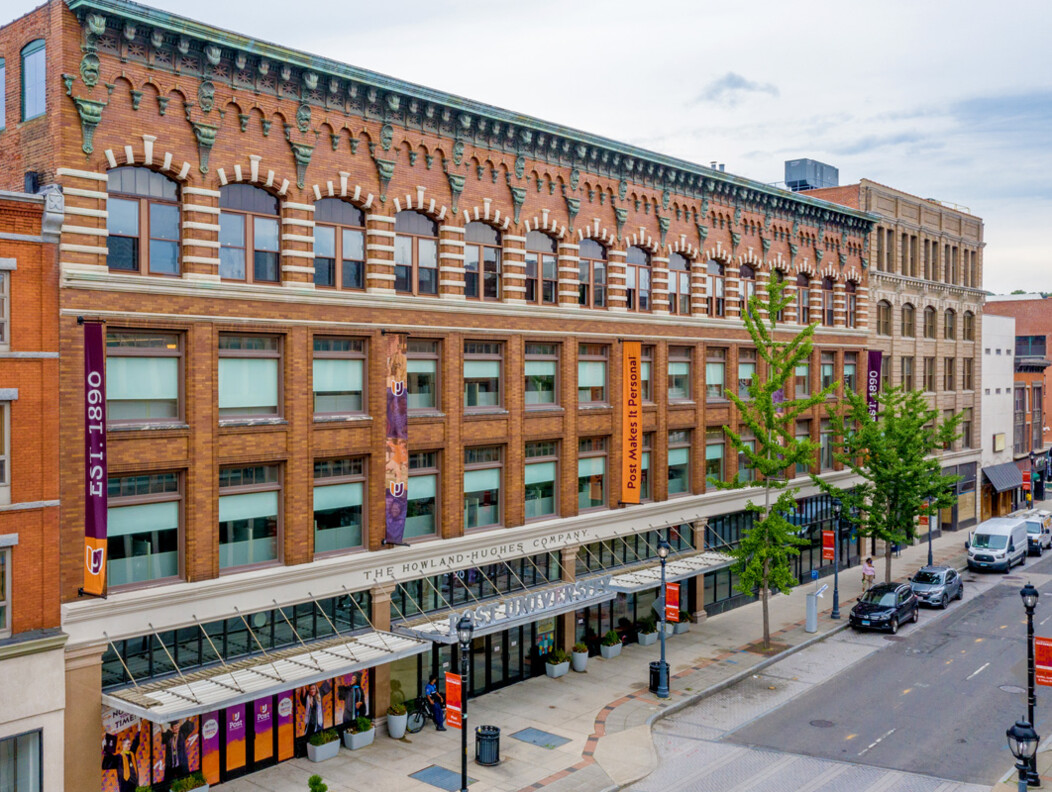 Post University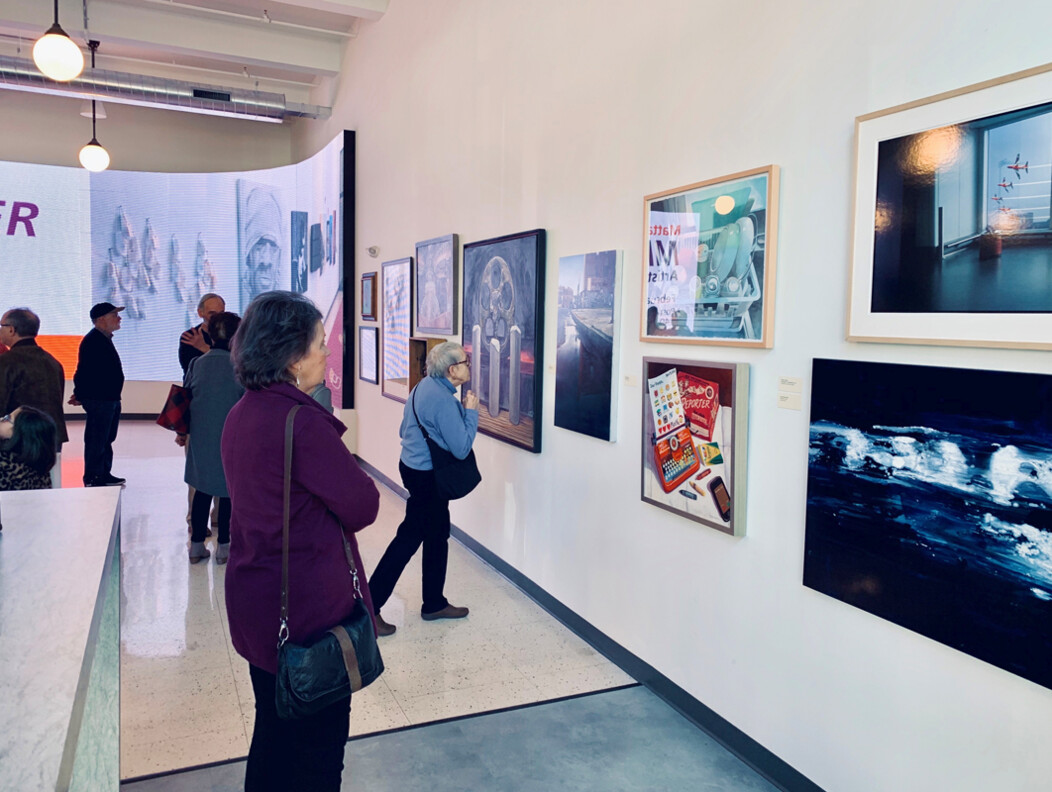 Post University
UConn Waterbury
The University of Connecticut has a branch location in Downtown Waterbury – with students living in the historic, recently-renovated Brown Building.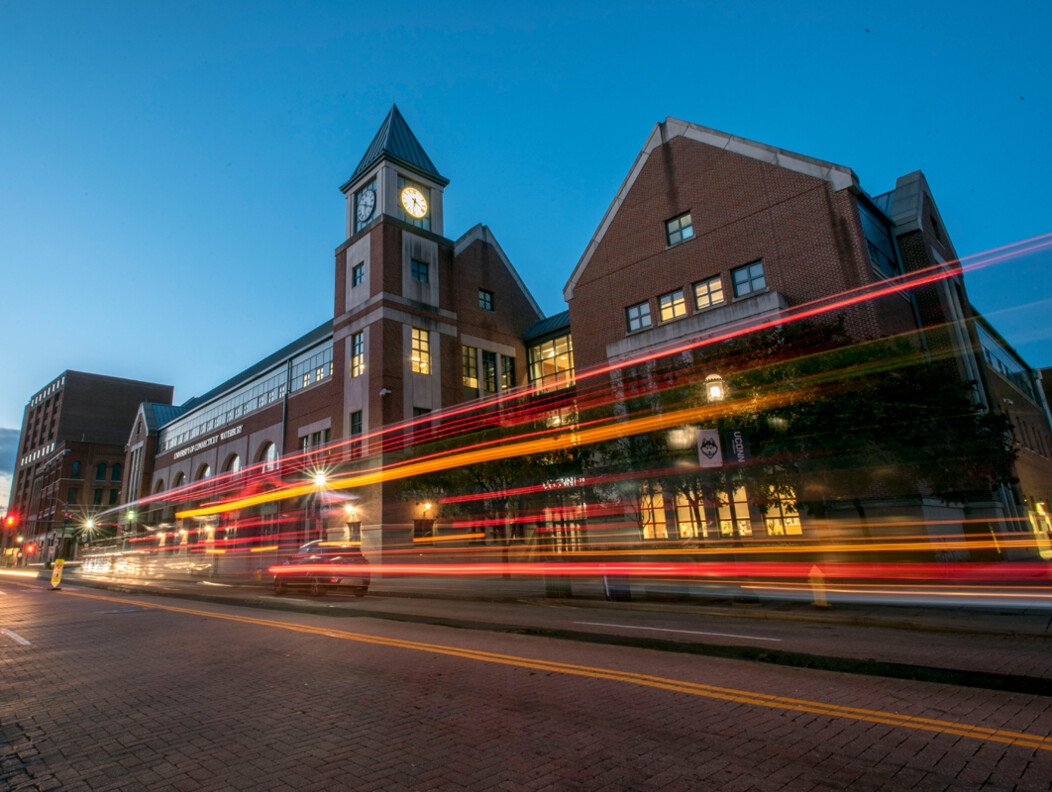 University of Connecticut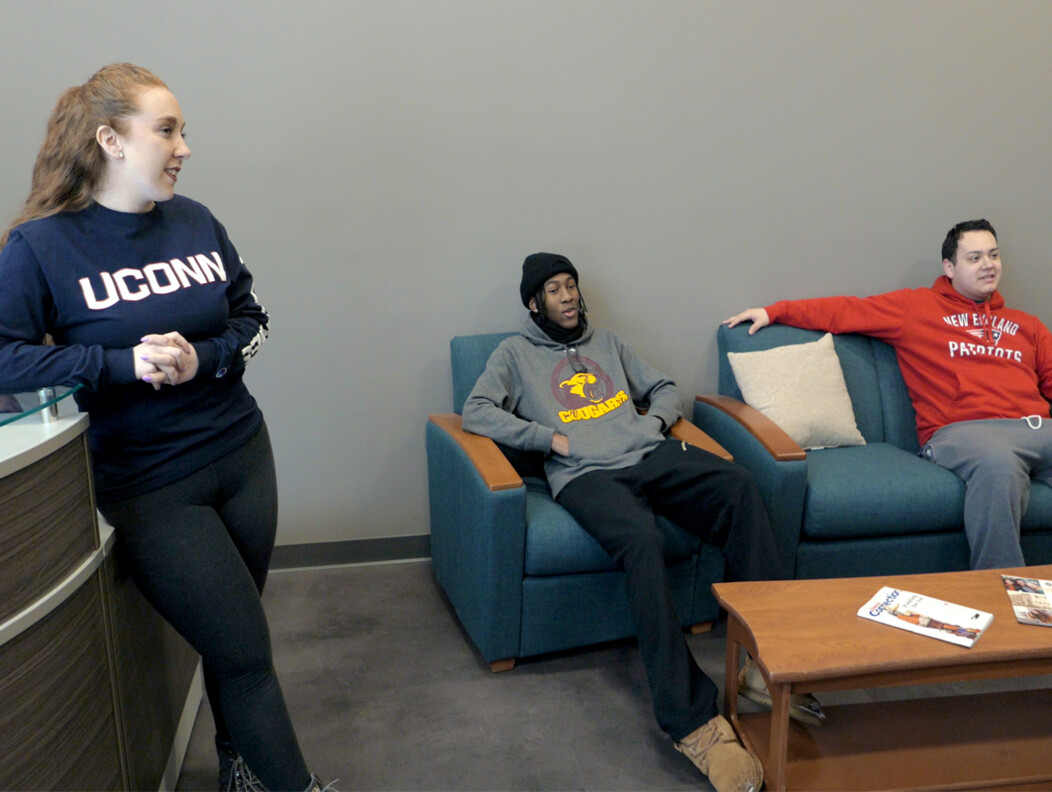 University of Connecticut
Watch Now


THE MAN BEHIND TWO DOWNTOWN REVITALIZATIONS ON WHY WATERBURY IS A SOUND INVESTMENT
Palace Theater
Having undergone an exhaustive renovation, the venue that has provided historic performances by music and stage's finest is now a sparkling jewel gaining attention from artists and spectators alike. In 2019, the Palace had 178 shows and events – everything from Brian Wilson to Broadway – that entertained tens of thousands.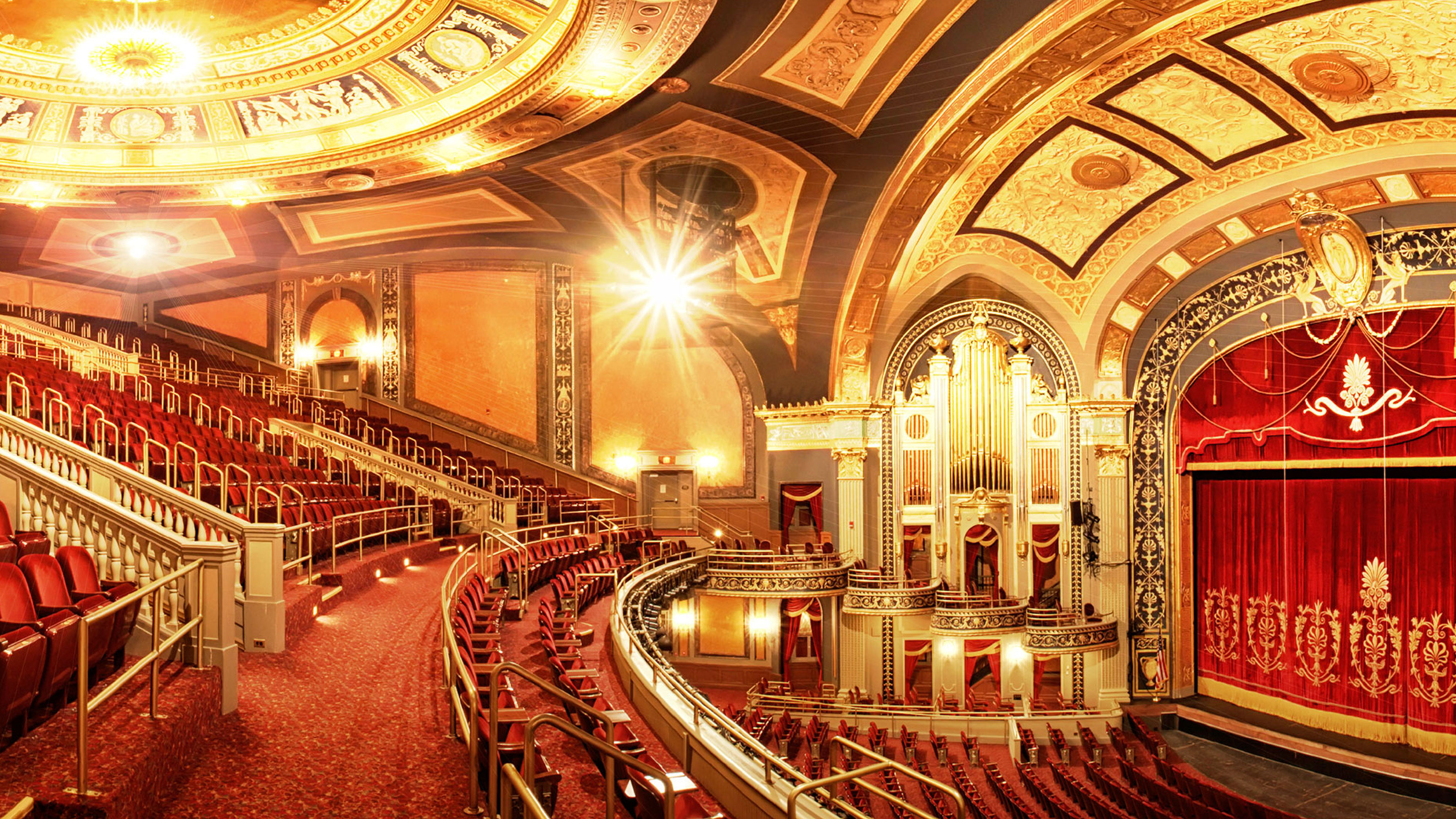 Palace Theater
Mattatuck Museum
With permanent American art collections, rotating exhibitions, special events and family programming, the Mattatuck Museum has added 6,000 square feet for new exhibition spaces and a rooftop lounge. The project, completed in February 2021, is estimated to bring an additional $1 million annually to the local economy.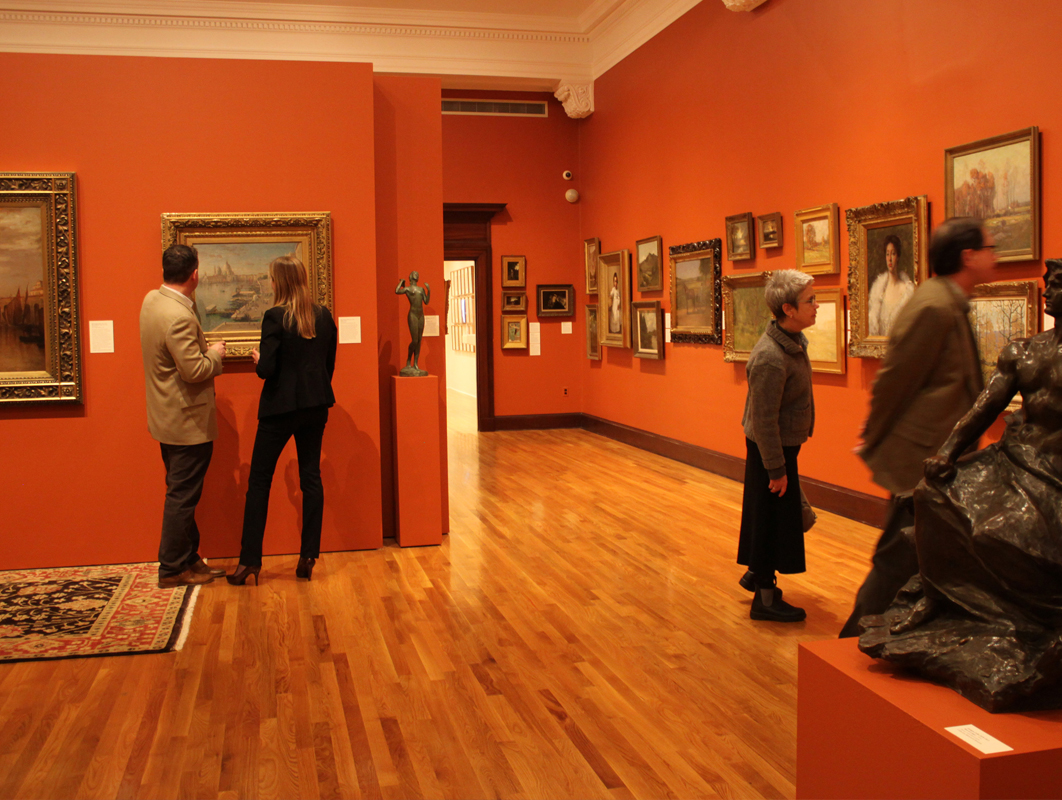 Mattatuck Museum
Downtown Restaurants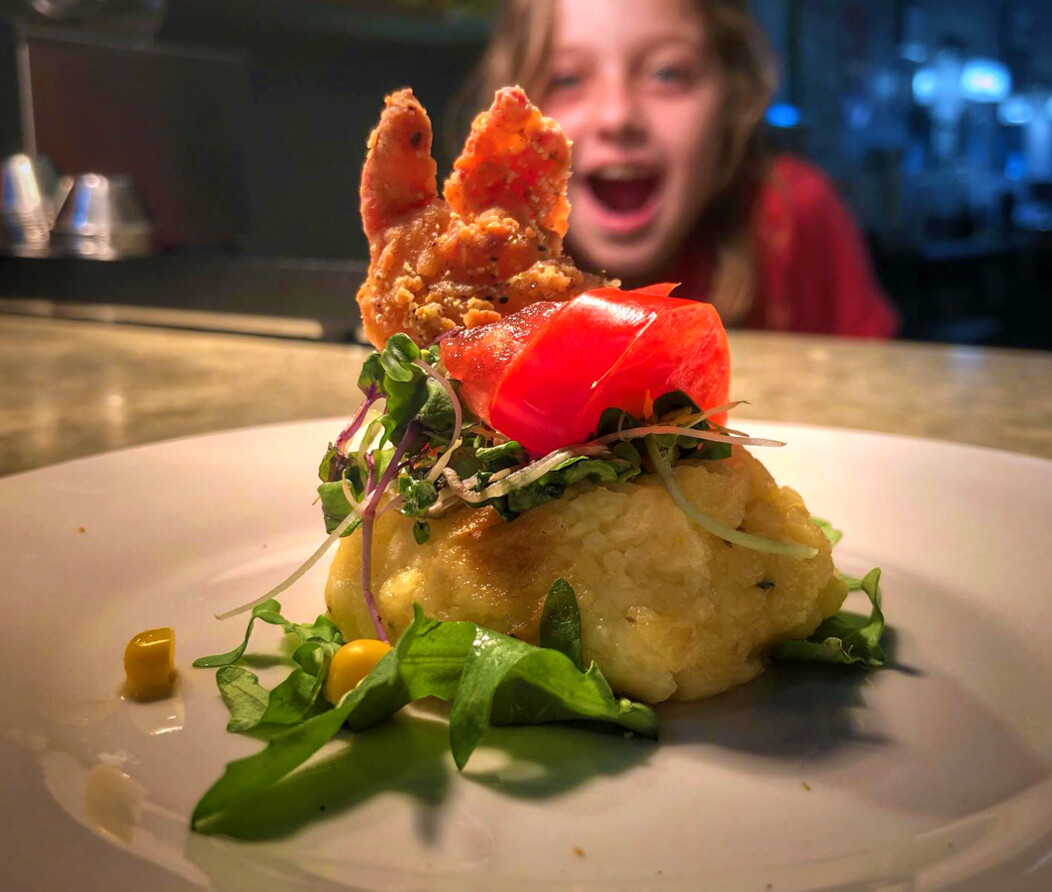 The Art Of Yum
Downtown Waterbury has food options of all kinds – from grab-and-go to fine dining, from Italian to Latin American – and several dozen restaurants call the Central Business District home.
Recently, world-class chef Michone Arrington brought his culinary artistry to Downtown Waterbury. Along with fellow chefs Donte Jones and James Thompson, their restaurant – The Art of Yum – crafts unique American fusion in unexpectedly delicious ways, as he has done for celebrities including Drake, Kevin Hart, Dwayne "The Rock" Johnson, Matt Damon and Odell Beckham Jr.
Downtown Waterbury offers several dining options that, when coupled with a performance at the Palace Theater or a visit to the Mattatuck Museum, make for a relaxing and memorable experience.
---
The Waterbury Green
The Waterbury Green – considered one of the most attractive downtown parks in New England – and surrounding area comprises the Waterbury Historic Downtown District. The District is listed on the National Register of Historic Places.